Welcome to Renton Park Elementary School
Renton Park Vision and Foundational Beliefs
EVERY child, EVERY day, in EVERY classroom and environment is engaged in high quality learning.
We believe in providing data-driven, high quality instruction for every child.
We believe student growth occurs when students, teachers, and families work together.
We believe all students are capable of achieving growth towards meeting standards.
We believe all students need to feel safe, respected, cared for and supported in their learning environment.
We believe every child should have a voice, feel valued, and feel connected to their school community.
We believe every child should experience joy and success every day.
We believe every child should have opportunities to be creative in their learning.
Upcoming Online Scholastic Book Fair!
You're invited to our Scholastic
BOOK FAIR!
November 11 - November 24
ONLINE
www.rentonparkpta.org
All orders ship home/free shipping for orders over $25 (orders of only books)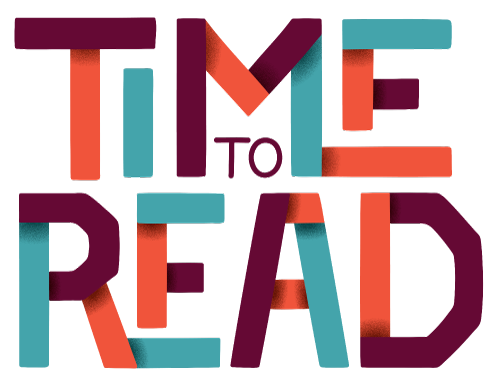 Weekly Update from Mrs. Washington, Principal
Hello Renton Park Families,
Below are this week's updates:
Thirty-eight. That's how many days we've virtually been in school. That is also a fraction of how much time and energy our staff pours daily into learning new technology tools for teaching and preparing learning opportunities for your kiddos. While I realize my bias, I am above-and-beyond proud and encouraged by the dedication of this staff. Even when presented with potential barriers this staff continues to – in the words of a 3rd grade teacher, "take small steps towards figuring it out." That speaks to their commitment to you and your kiddos.
Below are this week's updates:
NEW – UPCOMING STUDENT MATERIAL DISTRIBUTION: Student materials will be distributed this coming Wednesday, October 28th from 11:00 – 12:30. Look from communication from your child's teacher If there are materials to pick up for your student. If you are not able to pick up on Wednesday materials can be picked up on Thursday, Oct. 29th between 9:00 – 3:00 (CLOSED 12-1 for lunch). Please practice social distance and ring the doorbell upon arriving at the main entrance.
NEW – COMMUNICATION WITH TEACHERS: Just a friendly reminder that Teachers are hard at work teaching and preparing for kiddos from 9:00 – 3:30 and will respond to emails in a timely manner outside of live-teaching.
REMINDER – FREE COATS via ROTARY CLUB OF RENTON: The Rotary Club of Renton is handing out 850 brand new FREE coats to students on Saturday, Oct. 24th. All students are welcome regardless of age, grade-level. New coats range from extra small to adult XXL. One coat per student – all are FREE. (Older students can attend without parent if necessary).
Location: Renton High School Cafeteria
400 South 2nd Street
Look for "Renton Rotary Operation Warm" Signs!
Time: 9:00am – 12:00 pm
REMINDER – ATTENDANCE MATTERS: Attendance is taken daily by teachers during each live teaching session. If students are absent please continue to call the attendance line at 425.204.2960 and leave a message stating your student's name, teacher, and reason for absence.
REMINDER – VIRTUAL LUNCH BUNCH: Don't fret if you missed the first Lunch Bunch last week! Join Mrs. X, Mrs. Weaver, and Mrs. Williams to meet new friends, chat with your classmates, and join in on fun community building activities, every week. Zoom link can be found in your student's Google Classroom. Don't forget your lunch!
Grades K-1

Tuesdays

11:45-12:15

Grades 2-3

Wednesdays

11:45-12:15

Grades 4-5

Thursdays

11:45-12:15
Questions? Please contact Loura Williams (School Counselor) at loura.williams@rentonschools.us
PTA News:
SAVE THE DATE - PTA Meeting

Tuesday, Nov. 10th 6:00 – 7:00 pm
CLICK_HERE for Zoom link

Meeting ID: 950 6842 4918
Passcode: 566667

JOIN PTA: CLICK_HERE to join our PTA! The Renton Park PTA is a valuable part of our community by supporting students, families and teachers in a variety of ways. We would LOVE for you to consider joining us!
Keeping you in the loop,
~Pamela
Title I Information
Please read below to learn about supports available to Renton Park Elementary as a Title I school:
What is Title I: Title I, Part A of the Elementary and Secondary Education Act (ESEA) provides financial assistance to states and school districts to meet the needs of educationally at-risk students. The goal of Title I is to provide extra instructional services and activities which support students identified as failing or most at risk of failing the state's challenging performance standards in mathematics, reading, and writing.
District Parent Involvement Policy
The Renton School District values parental involvement in students' education and has a Parent Involvement Policy (No. 4130) to support this value. The Categorical Programs Department holds annual parent advisory meetings for Title I, LAP, and ELL parents to gather feedback and implementation suggestions on the district's parent involvement policy, procedures and programs. The District's policy is available on the district website and at the front desk in each school. School parent involvement plans are made available to parents at conference time and through school newsletters.
Instruction by Highly Qualified Staff
In compliance with the requirements of the Every Student Succeeds Act (ESSA) we would like to inform you that you may request information about the professional qualifications of your student's teacher(s) or instructional paraprofessional(s).
As a Title I school, all Paraeducators at Renton Park meet the Highly Qualified Teacher requirements.
Citizens Complaint Process
When a District receives Federal Title I funds it allows us the opportunity to provide supplemental support programs for Title I eligible students. As a recipient of these funds we are required to inform you that if you have a complaint about the services offered under Title I and have not been able to resolve them through the District process, you may file a citizen complaint to the Office of the Superintendent of Public Instruction (OSPI).
A citizen complaint is a written statement that alleges a violation of a federal rule, law or state regulation that applies to a federal program.
· Anyone can file a citizen complaint
· There is no special form
· There is no need to know the law that governs a federal program to file a complaint
Technology Help
Help for accessing digital resources as well as logging into the Chromebook.
For help accessing digital resources, head to the District Technology page.
Refer to the below information for help figuring out your Chromebook log in:
Username:
User ID Format: {FirstName3Chars}.{LastName3Chars}{3digits} @rentonstudent.us
Example: fir.las000@rentonstudent.us
​Password:
Grade K-5: {Lunch Number}
Example: 123456